ECLIPSE SIGNS INSTALLS REAL ESTATE SIGNS!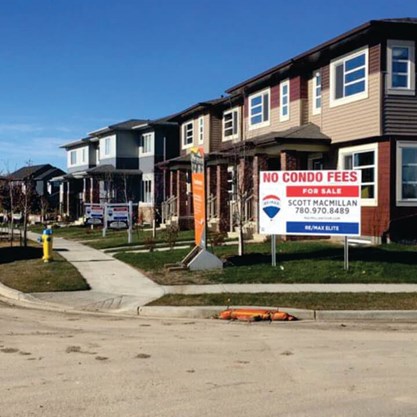 Eclipse Signs evolved out of an opportunity offered by another sign company in need. If you have ever talked to Shannon at Eclipse then you would know the vast experience she has. At 22 years old Shannon accepted a position as layout and vinyl graphics designer for a large well-known company that had many very prestigious accounts. While there, she was engaged in many projects involving screen printing, hand painting, manufacture, and installation. The company had excelled for over 25 years and was in its wind-down phase so staff decreased bringing a need for installers that they did not have. This is where Shannon and her husband Larry came to the rescue and Eclipse Signs was born in 2002.
Eclipse Signs mission is to provide quality signage in a timely efficient friendly manner.  Providing real estate signs is not rocket science, it is diligence. The only way we can accomplish this is to have competent happy staff. Eclipse takes pride in having long-term staff all being part of the team for 3 or more years. We all work together keeping each level of our business flowing smoothly.  Eclipse Signs envisions happy prosperous clients as a result of the effortless valuable interactions with our team.  Not all signs can be purchased through supermarket techniques. Signs are personal. Attention to detail and careful handling are as important to our client's reputation and ours.  Word of mouth is everything!! We LOVE that our business has blossomed thanks to those that we have had the pleasure in serving all these years. We value each and every one of you!